Show Times
Timezone
:
IST
[UTC+1]
Mon:
Thu:
Sun:

*

Encore Presentation
About the Show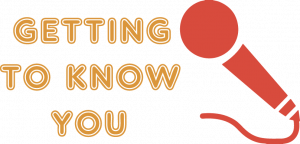 Getting to Know You is a weekly hour long show, produced and presented by Chris Hitchcock and Tony Maycock which takes its inspiration from shows such as 'This is Your Life' and 'Desert Island Discs' – a programme during which they endeavour to get to know the private side of a person as opposed to their public image or persona.
It is an interview type show in which local and prominent personalities are interviewed about their life and times, and their musical, literary, cinematic and sporting preferences are discussed. It takes the form of a friendly 'chat', and it is a pleasant, nostalgic, reminiscence of the life stories of a diverse group of people.
The show is broadcast on Sunday evenings at 5.00pm to 6.00pm and if you've missed it, repeated on Monday afternoons at 4.00pm to 5.00pm and on Thursday evenings at 11.00pm to 12.00am only on 92.5 Phoenix FM.
There is currently a back catalogue of over 100 shows with guests including; Ben Dunne, Kevin Myers, Dickie Rock, Fr Peter McVerry, Leo Varadkar, Paddy Cole, Gerald Keane, and Donncha O'Dulaing amongst many others.
Tune in to 92.5 Phoenix FM in Dublin 15 or online at www.phoenixfm.ie around the world. If you missed a show you can catch up via our podcasts on our website and Mixcloud.
If you have any questions or queries please feel free to contact us on 01 822 7222 or email info@phoenixfm.ie