Show Times
Timezone
:
GMT
[UTC]
Mon:
Wed:

*

Encore Presentation
About the Show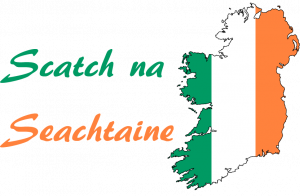 Scoth na Seachtaine is produced by our sister station, Raidió na Life, presented by Emma Ní Chearúil and broadcasted on 92.5 Phoenix FM on Monday evenings at 8.00pm to 9.00pm and repeated on Wednesday mornings at 3.00am to 4.00am and 7.00am to 8.00am.
Emma takes a look back on her choice of stories and interviews from the week's talk programmes from major news stories which broke during the week, interviews with personalities in the news, live music sessions and everything in between.
Scoth na Seachtaine is an opportunity for listeners to catch up on shows or on particular interviews or items which they may have missed during the week.
If you have any questions or queries please feel free to contact us on 01 822 7222 or email info@phoenixfm.ie