Show Times
Timezone
:
GMT
[UTC]
About the Show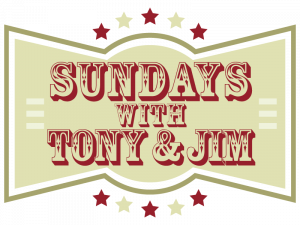 Sunday's with Tony and Jim is Tuesday and Wednesday's Lyrical Lunchtime aired in a 3 hour compilation on Sunday afternoon's at 1.00pm to 4.00pm on 92.5 Phoenix FM. Tuesday's Lyrical Lunchtime is presented by Tony Maycock and Wednesday's by Jim Griffiths.
Lyrical Lunchtime is 92.5 Phoenix FM's early afternoon music show. Each day is presented by a different presenter with their own unique and eclectic style.
Early afternoon music doesn't get any better than with our team of Lyrical Lunchtime presenters who treat us to an hour of great music every weekday. From classic jazz to funk and from hip hop to glam rock, you'll hear it all from the guys on Lyrical Lunchtime.
If you would like to hear a topic covered on the show or any other show or have us cover an event in the area then just give us a call on 01 822 7222 or email info@phoenixfm.ie