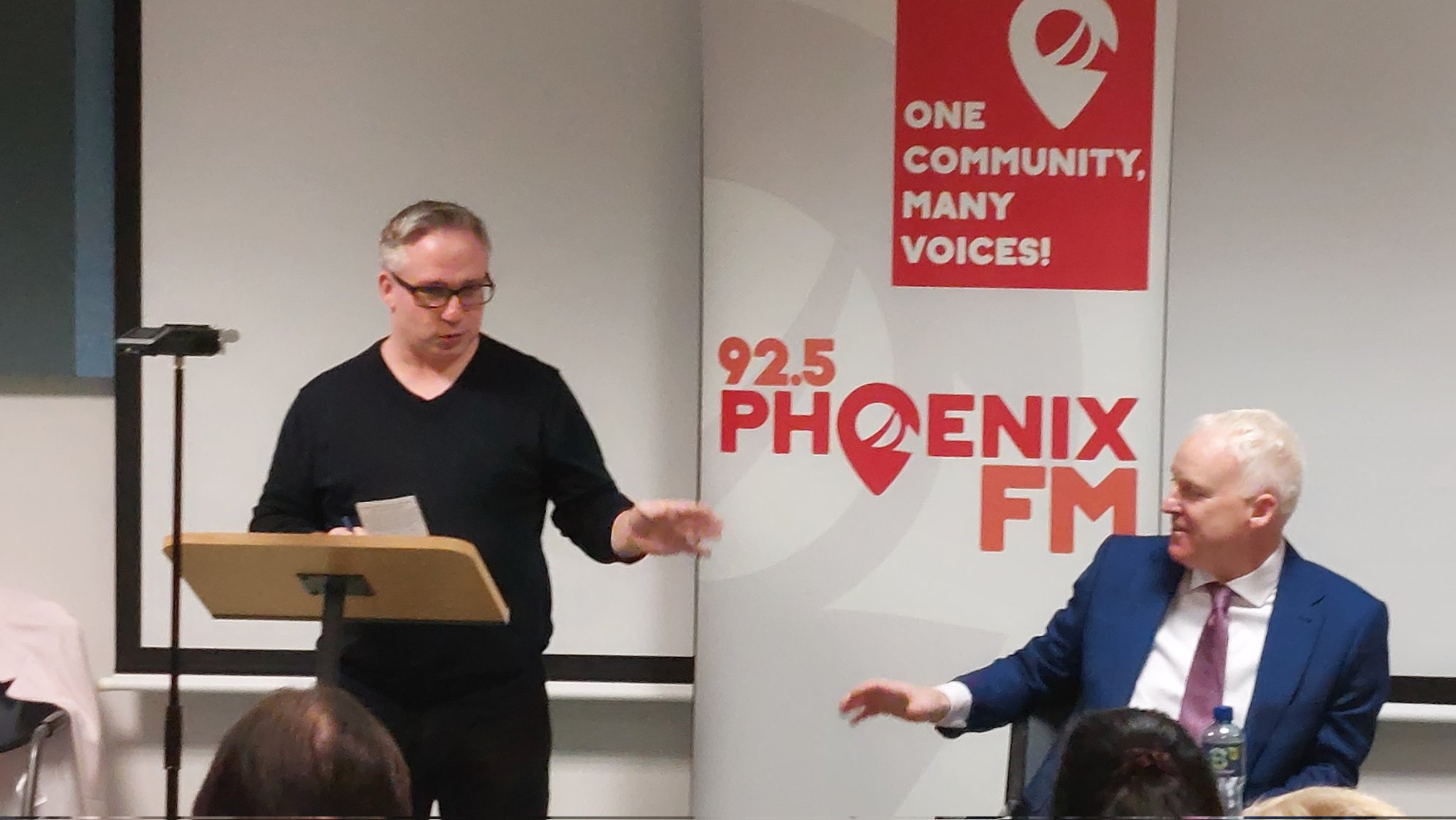 Michael Daly released his new book "Showing Your True Colours" yesterday (29th September) with a book launch at the Blanchardstown Library. There was a great turnout with many of his friends and colleagues attending along with past and present volunteers and staff from 92.5 Phoenix FM to show their support. We took the opportunity to capture the audio footage from the night and will compile a segment with speeches and interviews in the upcoming days.
Michael has been a volunteer with us at 92.5 Phoenix FM for around 5 years now ever since he came in for an interview on D15 Today talking about his first release, "The Six Traits of Self-Leadership". After the interview, we asked him if he would like to volunteer at the station and the rest is history. Since then he has presented D15 Today and made his own show, "Making a Difference", a show all about the people who are making our neighbourhoods and communities better places to live, work and study in.
Michael shares fourteen remarkable, inspiring stories of people who figured out why they were born and learned to live their truth and shows you how you can too. In "Showing Your True Colours" you will share in the true stories of people who, having figured out why they were born, went to live it and from their inspiration, you'll discover how you can too.
To purchase Michael's new book or further information, please visit his website at michaeldalyireland.com and be sure to listen to his show "Making a Difference" on Sunday afternoons at 12.00pm only on 92.5 Phoenix FM.
"Huge congrats to Michael on the launch of his new book. A great read, 14 uplifting stories" – Oisín Geoghegan