Special broadcast of D15 Today took place at the Coolmine Community School today at 10am. The School is celebrating their 50th Anniversary, Dave & Padraig will be interviewing groups of students ranging from the Sunflower Challenge, TY Experience & 2nd Year Sci Fest to name a few.
You can listen to the broadcast from the Coolmine Community School here:
Coolmine Community School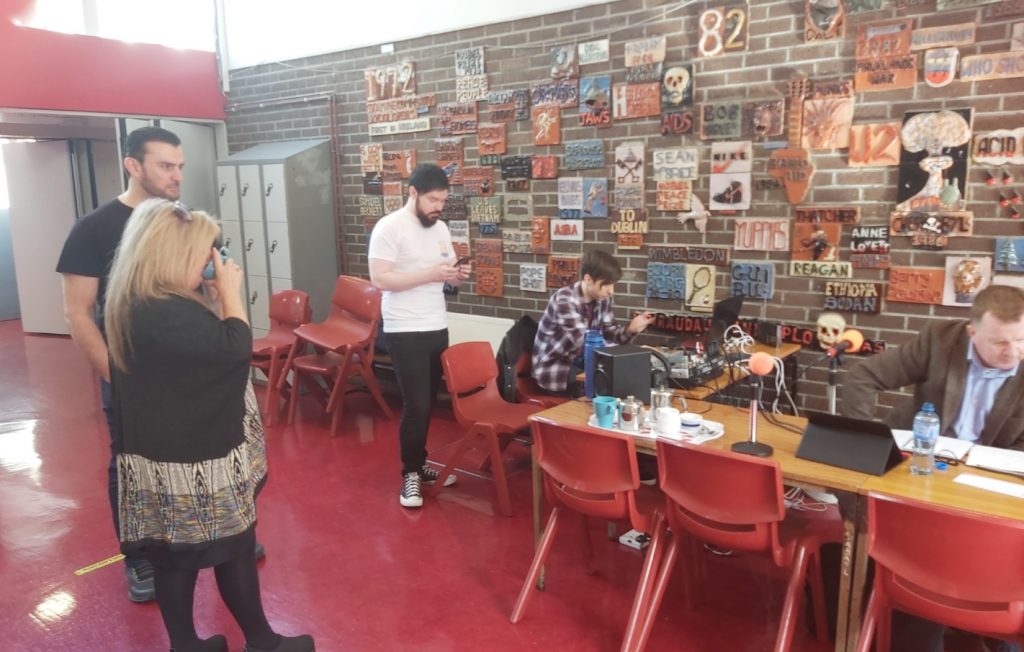 ---
Interviews
Meet the people who we got the chance to talk to: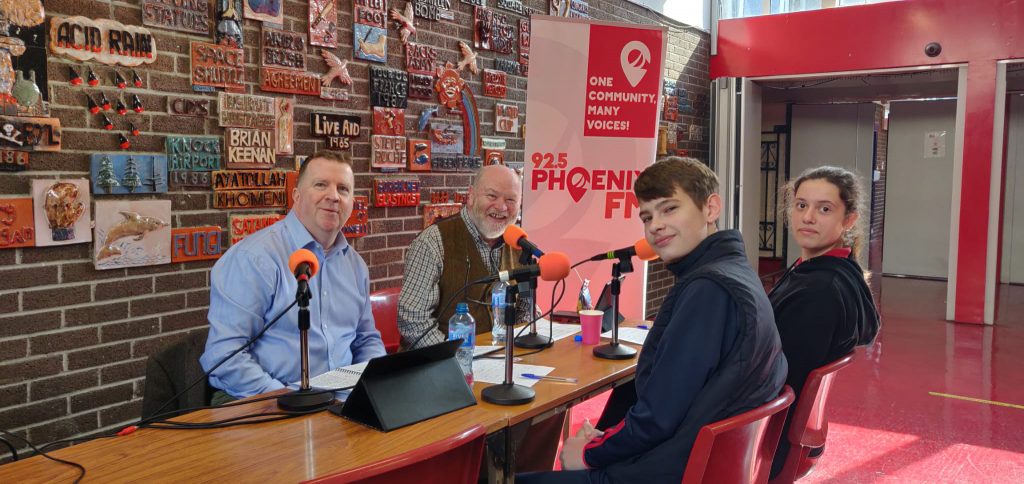 Sophia and Bogdan from the 2nd Year Sci Fest talk to Dave & Padraig about their Sci Fest projects and experiences they gained while taking part.
The 2nd year English students Halle, Sheena, Abdulmatin, Alex, Vikroija and Jake talk to Dave & Padraig about short stories they entered into the Phoenix Writing Completion.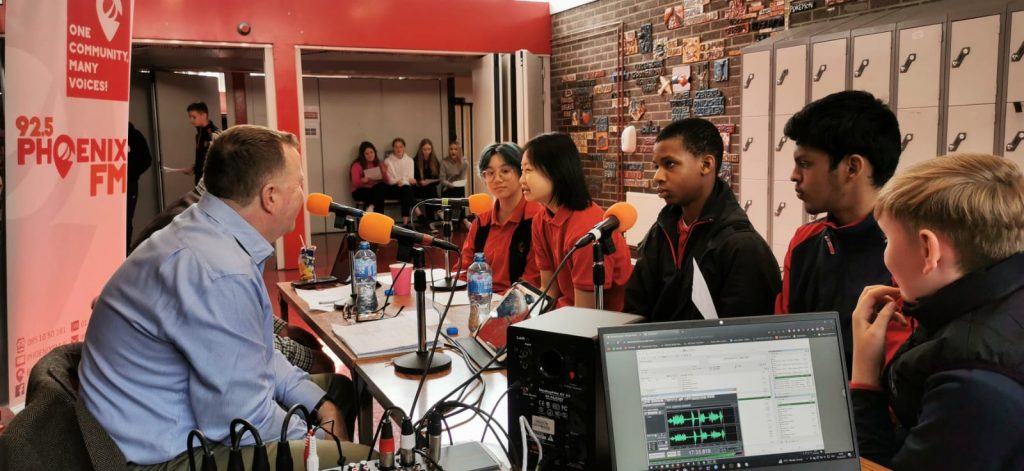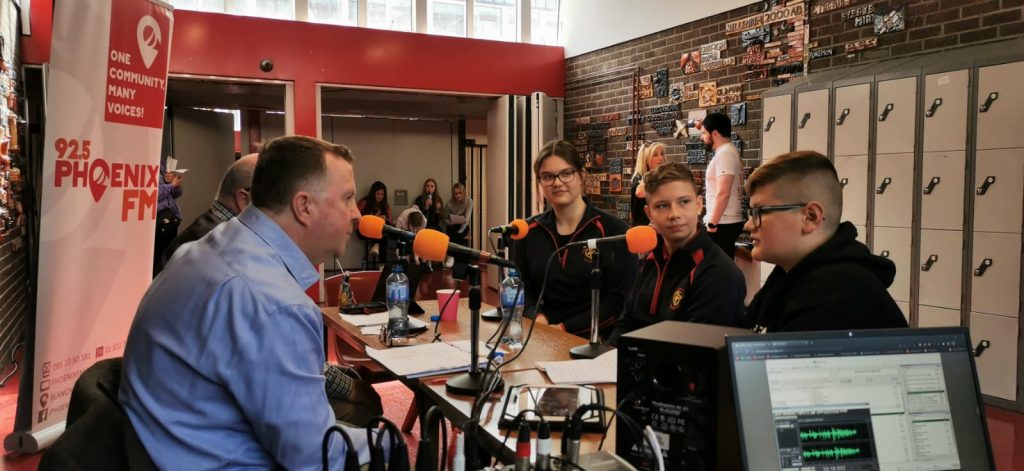 The students for the School Pond: Emilija Latvyte, Nikita Demchenko, Sean Cooper & Aoife Mae Gimenez spoke about their group for the Horticulture Club.
Dave & Padraig spoke with the Transition Year Enterprise students; Julie Gill, Ashling Coggins, Lucy Sweeney, Eva & Amelie spoke about their activities and trips they get involved on.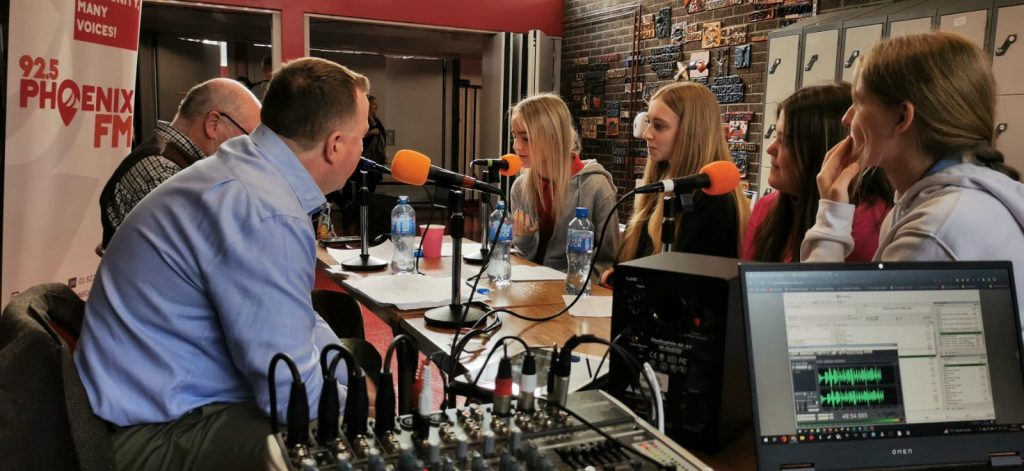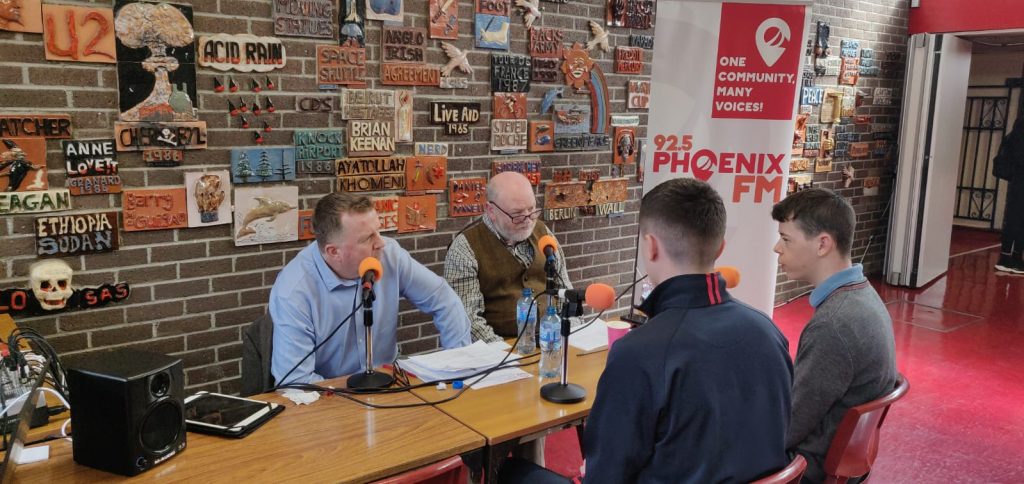 The students of 2nd Year Sci Fest Sean Hyde, Senan Kennedy spoke with Dave & Padraig about their project – Does the surface that a wind-up toy travels on affect how far it will go?
Dave & Padraig spoke with the 5th Year Meitheal; Adam Flinter, Bryan, Conor Seagrave & Hannah Burke – A program in which students help 6th Class students transition to 1st Year.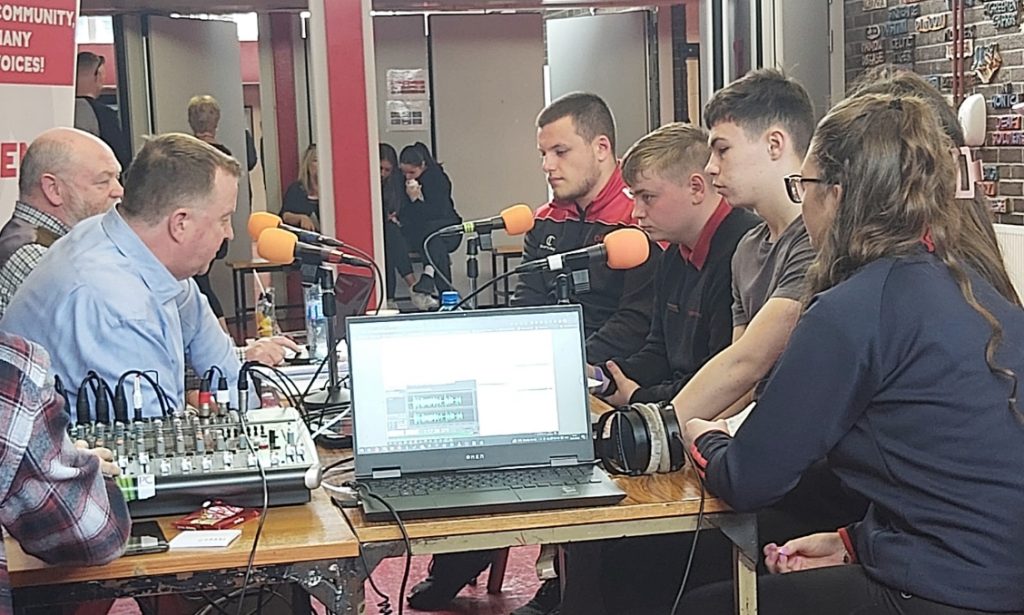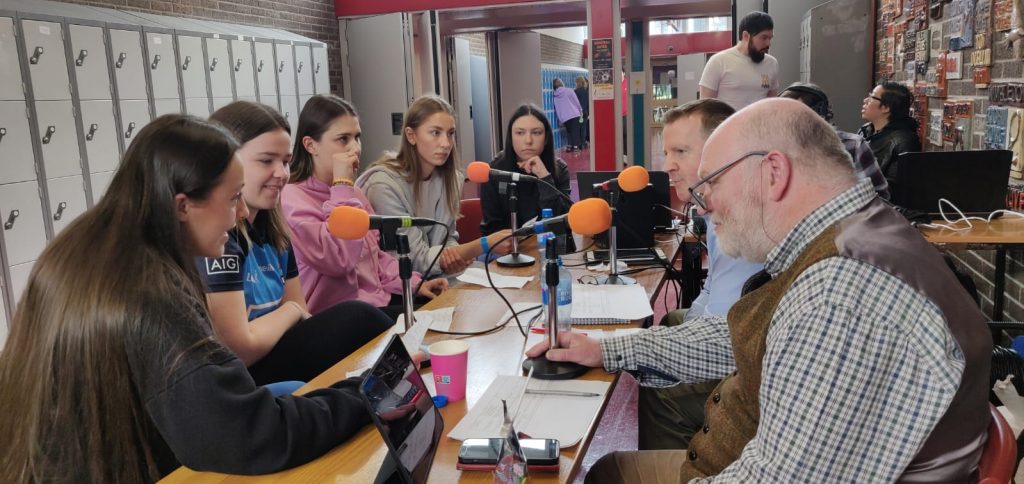 Dave & Padraig spoke with the 6th Year students about their experience; Ledine Clarke, Roisin Duffy, Hannah Mc Donnell, Andrea Dobos & Emilija Jacobson spoke about their final year at Coolmine Community School.
---
Gallery from Laurel Lodge Community Centre
---
Thank you to Glebas, Amer, and Paul for the photos taken at the event.